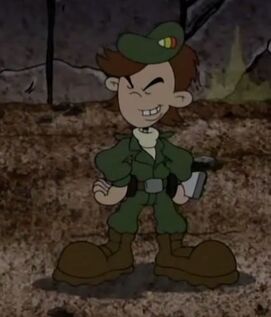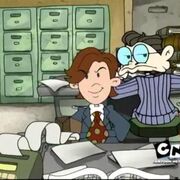 Windsor was the son of Vin Moosk's former boss at Accounting and Son (Windsor being the "son" in "Accounting and Son"). After Moosk turned against Windsor's father, he joined Moosk's group (which includes Froggy McDougal and later Nigel Uno), pretending to be a "tie hunter" in order to make Moosk an accountant again. He tried waiting for Moosk to slip up, but found out that regular ties will not affect him, so Windsor made a deal with the Queen Tie who lived at Tieland Shopping Mall, to lure Moosk to Tieland, where she would use her breath to turn him into an obedient employee again.
Ad blocker interference detected!
Wikia is a free-to-use site that makes money from advertising. We have a modified experience for viewers using ad blockers

Wikia is not accessible if you've made further modifications. Remove the custom ad blocker rule(s) and the page will load as expected.