Character Description
Edit
Numbuh 238,239 is the new Kids Next Door operative character in season 7. She's 10-years-old, the same age as the other Kids Next Door operatives. She will soon be voiced by Alyson Stoner , using her own voice in the series.
Numbuh 238,239

Numbuh 238,239 also to appear in season 7

Date of Birth

May 19

Gender

Female

Real Name

Katie Jacobson

Close Family Members

Mr. and Mrs. Jacobson (mother and father)

Gus Jacobson (her 9-moth-old little brother)

Sector

B

Age

10-years-old

Hair Color

Light purple

Eye Color

Jet black with eye lashes

Appearances

Operation: G.L.A.S.S.E.S.

Operation: W.E.R.E.W.O.L.V.E.S. (cameo appearance)

Operation: A.F.T.E.R.S.H.O.C.K. (Parts 1 and 2)

Voice Portrayer

Alyson Stoner (her own voice)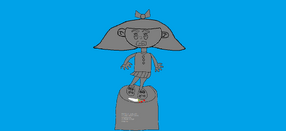 Ad blocker interference detected!
Wikia is a free-to-use site that makes money from advertising. We have a modified experience for viewers using ad blockers

Wikia is not accessible if you've made further modifications. Remove the custom ad blocker rule(s) and the page will load as expected.